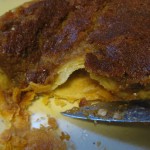 What better way to bring in National Pie Day but with the story of a pie baking disaster. Two days ago I attempted to bake two sweet potato pies. Let me say, though this blog welcomes pies and pie stories, the true nature of its being is with cake. I can turn out a […]
Continue Reading

→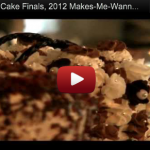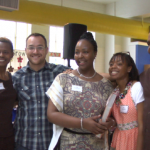 Saturday, March 24, the Makes-Me-Wanna SHOUT! Chocolate Layer Cake Semifinals raised $2000 for Martha's Table and advanced five chocolate cakes to the Final Five (Tuesday, April 24 from 5 – 7 PM at Eatonville Restaurant).
Over 100 friends, family, neighbors, cake lovers, volunteers walked along the line of 14 chocolate cakes in the children's center […]
Continue Reading

→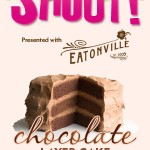 Currently viewing the category: "Contests"