Vinegar Pie at Eat Local First Farm-to-Street Party event (July 27)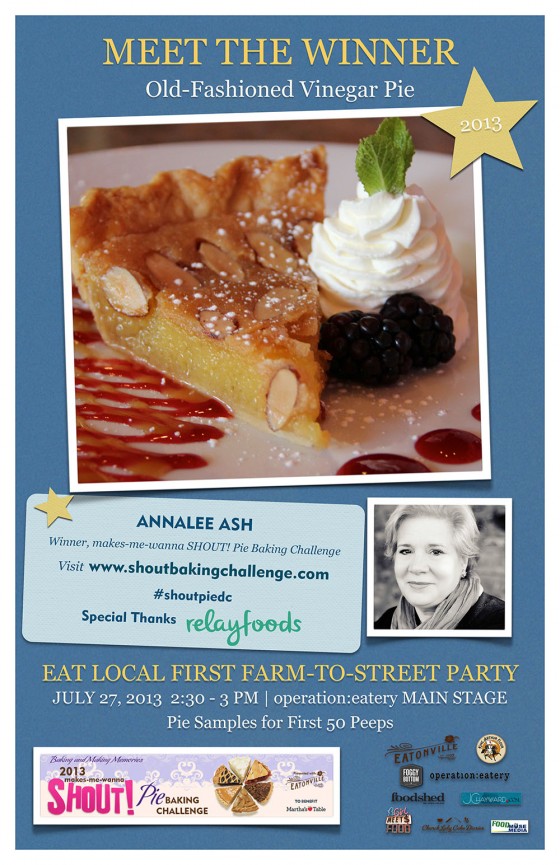 The Makes-Me-Wanna SHOUT! Baking Challenge's 2013 winning baker, Annalee Ash, will be giving a vinegar pie demo on the main stage at the Eat Local First Farm-to-Street Party this Saturday, July 27 from 2:30 – 3 PM at Union Market (1309 Fifth Street, NE, Washington, DC 20002). Tasting samples of the vinegar pie will be available to the first 50 people at the demo.
Sponsors include operation:eatery which is hosting events on the main stage; and Relay Foods for the vinegar pie making demo samples.
The Farm-to-Street-Party kicks off at 1 PM featuring vendors dishing up locally-sourced specials, food and beverage producers featuring their Made-in-DC goods, chef-demos, speakers, and more. There's a $5 suggested donation. Tickets for the party and other Eat Local First events for the week may be purchased from www.eatlocalfirstdc.com.
If you enjoyed this article, please consider sharing it!