The Final Five Coconut Cake Challenge Who's Who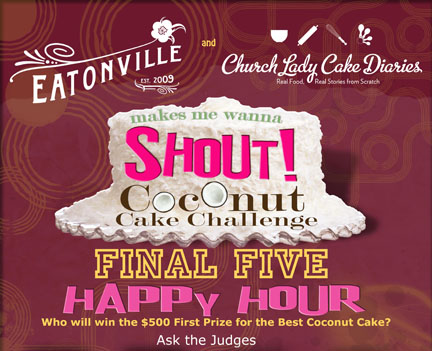 Today I'm baking a Hummingbird cake but also putting the finishing touches on the Final Five Happy Hour event for the "Makes-Me-Wanna SHOUT! Coconut Cake Challenge." Wednesday, April 27 is the date when 3 prizes will be awarded including a $500 First Prize with inclusion on the Eatonville Restaurant menu (the icing on the cake). The final decisions will be made by the official judges only. We hope to have enough cake left to pass around at the end of the event.
You're invited to enjoy Eatonville Restaurant's drink and bar food specials. A portion of the sales during the 5 – 7 PM Happy Hour will benefit Miriam's Kitchen which provides meals and case management services to homeless men and women in the DC area.
I've also been planning the next cake challenge for 2012. Stay tuned.
I thought it'd be a good idea to re-introduce the five finalists for the "Makes-Me-Wanna SHOUT! Coconut Cake Challenge" and their cake stories. This time I've got faces on the names and the cakes. Join us April 27 and meet them in person.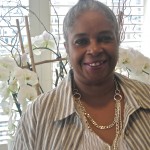 Decoyise Brown (Waldorf, MD)
Coconut Cake (with optional Lemon Filling), and Cream Cheese Frosting
Everyone loved my mother's coconut cake. Aunts, uncles, cousins, neighbors, church ladies, and in-laws. The in-laws weren't crazy about mom, but they loved her coconut cake. As a child, I would sit and watch her grate coconut on an old box grater. When those exotic brown shapes appeared in the kitchen, my brother and I knew we were in for a treat. We would hang around waiting for the coconut 'nubs' — the pieces so small she couldn't grate them down any further. What a treat! Mom is gone now, and her recipe with her. For years I have been looking for that recipe, to no avail. So, I finally decided I would have to create one of my own. While this is not mom's recipe, I feel especially close to her when making this cake. I also have the satisfaction of sharing the coconut cake experience with one of my own daughters.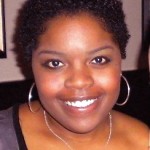 Alexis Echols (Washington, DC)
Coconut Cake with Key Lime Mousse Filling, and White Chocolate Cream Cheese Frosting
I'm a southerner that sometimes feels adrift in the hustle and bustle of the straight-laced, buttoned-up world of the nation's capital. I love so much about D.C., but I can't ignore that part of me that longs for the soul, passion, and hospitality of the South. Raised in Alabama, steeped in the tradition of all things "down home," I know how many stories and how much love are contained in just one bite of a good piece of cake! Baking has become my way to travel back home whenever I need to enjoy those stories or feel that love. It's also become my way to share my own stories and love with my new friends and family in D.C.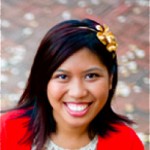 Christine Perez (Washington, DC)
Coconut Cake with Pineapple, Bananas, Toasted Coconut, and Sugared Pecans
My mother always insisted that she could do better than store-bought cake, and one day she did. She used to always bake a "hummingbird" cake for work parties. One day she took the cake and coated it in shredded coconut. I was lucky enough to deserve a "test slice" before she took it to work. After that taste, I went from being a kid who hated the taste of an Almond Joy bar, to a coconut lover.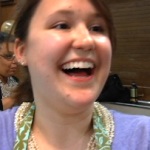 Lindsey Wahowiak (Washington, DC)
Coconut "Oatmeal Cookie" Cake with Brown Sugar Frosting and Nuts
I don't remember what recipe brought me into that seldom-used room in my apartment, but I had to cook SOMETHING for a work potluck, and for the first time, I saw the pure joy in cooking and sharing food. Eating is meant to be communal and for so long I spent that time alone with my 5-WW [Weight Watchers] point pasta. How sad! Now I find such joy in messing around in the kitchen. Sure, sometimes my food fails (I ruined pancakes once. How is that possible?) but it's always at least a good story. I'm not only providing yummy food for my family and friends, I'm nourishing myself by finding joy in what used to be this horrific struggle. I get to create food my mom and grandma made (including this cake recipe) and I feel like I'm living up to their examples.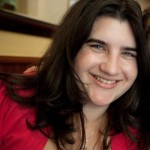 Stephanie Woodrow (Washington, DC)
Chocolate Coconut Macaroon Cake
Growing up my home always was filled with the smells of rich, decadent desserts my mother was creating in the kitchen, from elegant chocolate soufflés to simple chocolate chip cookies. She had only two rules in the kitchen: make it good and make it fun. To this day I only use her mixer when making treats for my family and friends to enjoy. And while she isn't in the kitchen with me, her spirit and rules always are.

WHAT: Makes-Me-Wanna SHOUT! Coconut Cake Challenge Final Five Happy Hour
WHEN: Wednesday, April 27, 5-7 PM
WHERE: Eatonville Restaurant, 2121 14th Street, NW, Washington, DC 20009
ADMISSION: No admission fee, but reservations recommended; call 202-332-9672.
Drink and Bar Food Specials. A portion of the sales will benefit Miriam's Kitchen
If you enjoyed this article, please consider sharing it!