Making Whoopie for the DC State Fair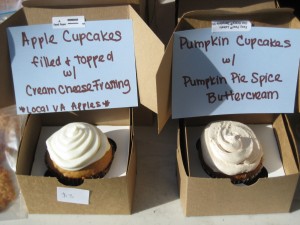 I was so disappointed with myself last summer when I missed D.C.'s first State Fair.  There wasn't a big Ferris wheel, but they did have a baking contest.  Baking from scratch.  When I found out D.C. State Fair was having a bake sale at the 14th & U Market November 20th, I wasted no time to head down there with my Flip camera to meet Jenna Huntsberger (Modern Domestic) and Ken Moore.  Jenna shares my preference for baking from scratch.  If she's most proud of her "Whoopie Pie with Cream Cheese Filling," she should be.  It was delicious!  And she's generous to share the recipe on her Modern Domestic blog. Being that it was just one week before Thanksgiving, pumpkin seemed to be the flavor of the day.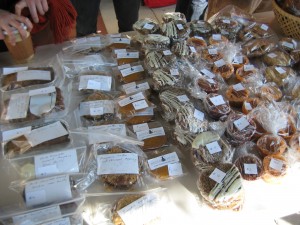 If you enjoyed this article, please consider sharing it!